Bringing Art to Life and Life to Art
Art of the Month: Monet: The Early Years is on view at the Kimbell Art Museum. The exhibition runs through January 29, 2017.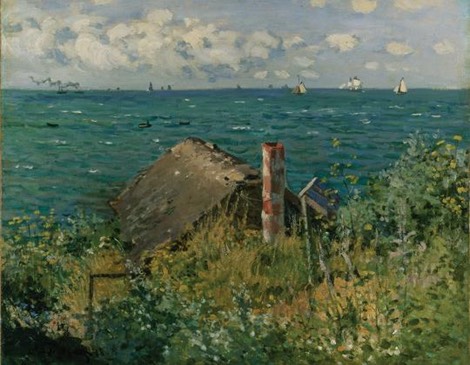 Claude Monet, A Hut at Sainte-Adresse, 1867, oil on canvas, Collection des Musées d'art et d'histoire de la Ville de Genève
Founded by art historian Nancy Cohen Israel in 1997, Art à la Carte is a company specializing in art educational programs.  Click on any of the links below to learn more. 
Whether it is a series at the Meadows Museum or a custom lecture for your group, Nancy Cohen Israel will bring art to life. Through informative and entertaining illustrated talks, participants will gain an in-depth understanding about artists and the times in which they lived (even if they are still alive). 
Coming to town and want to get an insiders look at the art world? Or maybe you are looking for a special staycation. Let Art à la Carte customize a tour for you. With over 20 years experience in the art world of the Metroplex, we can create a unique outing to studios, galleries, museums and other places of note.
Nancy Cohen Israel is also a local arts writer. In addition to her blog, The Art Chronicle, she writes for Patron magazine as well as other local arts publications. Click here to read The Art Chronicle.  
For additional information, please click here to contact.